Social Studies- How to introduce yourself– Ask your parents or other family members how to properly introduce yourself to a new person, then have your parents record your introducing yourself to me as if we have never met! How to do laundry– help your parents with the laundry and take a picture to send me! How to hammer a nail– have your parents show you how to hammer a nail and send me a picture!
Reading- The Dog That Dug for Dinosaurs pg. 423 (Main Text)
La Brea Tar Pits pg. 444

(Informational Text)
This week I have a couple of fun activities for you!
Activity #1- If I Were…- In this activity, you will put yourself in Tray's "paws" and imagine you were him. You are going to answer 3 questions: If I were…., I would…., I would also…. Remember you are answering these questions as if your were Tray and going through the things he did.
Activity #2- Acrostic Poetry- In this activity, you will write the name of a character from this weeks story UP and DOWN on the LEFT side of a piece of paper.

Then, for each letter of the name, write a related word/words with each letter.
Vocabulary- After reading the story, you should define the vocabulary in your own words (parents the definitions are given below just to help your child if they get stuck on a word/definition. Please encourage them to use the context clues from the story to help them).
growled- made a long, deep, angry sound with the throat

guard- a person who watches over or protects something or someone

exact- right on; completely correct

discovered- to have found out something you didn't know before

remove- to take away

explained- to have told someone about something so that they understand it

souvenirs- things that remind you of a place you visited or an experience you had

amazed- the very surprised
Grammar- What is an Adverb?
complete WORKBOOK pages 173, 176, and 182
Phonics- Words with oo
complete WORKBOOK pages 172, 174
Spelling – Sentences
– Word Train- write your words in different colors end to end ( one word green, the next word blue, the next word yellow..etc)
took

books

foot

hoof

cook

nook

hood

wood

stood

hook

crook

cookbook

Bonus Words

spoonful

school
Math- Chapter 12- Time
Lesson 3- A.M. And P.M. Tell time using A.M and P.M. Read through and discuss TEXTBOOK PAGES 107-109. Complete WORKBOOK PAGES 121-124.

Lesson 4- Practice. Practice telling time.

Read through and discuss TEXTBOOK PAGES 110-112. Complete WORKBOOK PAGES 125-128.
Extra Practice and Some Important Information!
ALSO use free/spare time to practice/review times tables, basic addition and subtraction, and money! These are things that can be done on the spot, while eating/making meals, or during a car ride or walk. These are skills that will be used throughout the rest of their lives and if we can make it easier by taking a few minutes a day to review/practice, let's do it!
Make sure you are READING!
FOR BEDTIME STORIES THIS WEEK, I would like for each student to choose a family member to read to our class! If this isn't something you would like to do, please have your student to pick their favorite book and they will read it to us! I would like every student to participate next week during Bedtime Stories, so some nights me will read two stories. To save on time, this means we will begin reading at 7:15. This will be the last week we do daily Bedtime Stories, with summer here it will be harder to get everyone together everyday. I plan to still read to them once or twice a month (which I will give everyone a heads up before it happens, so everyone can be ready to listen!).
Even though we aren't going to be reading daily, I encourage you and your student to continue to use Marco Polo if they would just like to talk or if you need anything!
I can't believe this is our LAST WEEK of SCHOOL! What a crazy last 2 months it has been, but I feel so much closer to your families! I love you! With that being said, I have been planning a fun End of the Year gift for the class! It should be ready by the end of next week! When it's ready, I will send you all a Dojo message to give you a date of when I will be personally hand delivering the gifts to each of my soon to be THRIVING THIRD GRADERS!!!! (if you would prefer not to physically allow your child to receive the gift from me because of COVID-19, I will put it on your porch or make prior arrangements. Just let me know if you would prefer for no physical interaction, and no hard feelings I totally understand).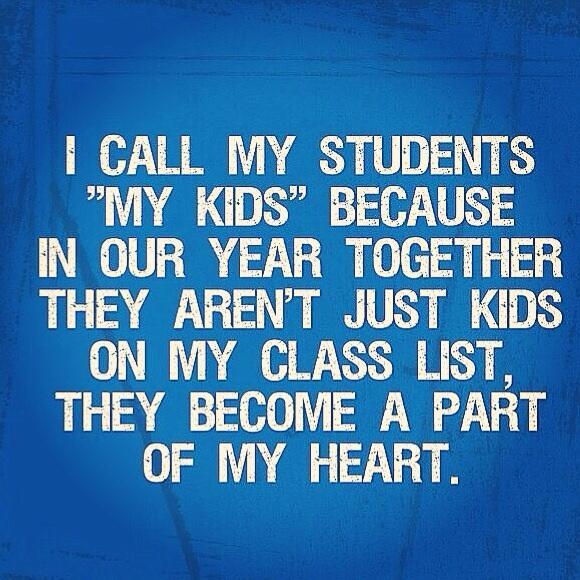 I love you<3
Mrs. Oldaker